Retail & Contractor Sales
by Townsend Lumber
Locally Sourced Retail Lumber
Townsend Lumber Retail is your one-stop shop for all your lumber and wood product needs. As Southwestern Ontario's largest hardwood sawmill operation, we have the widest selection of Canadian hardwood lumber products in the region. All of our raw materials are sourced directly from local woodlot owners within a ~250km radius from Tillsonburg, Ontario, providing us with a variety of Carolinian forest species to process and distribute.
Our helpful team of lumber experts stand by ready to help with your contractor and DIY project needs. Townsend stocks a wide variety of hardwood lumber, pine, solid wood Canadian timbers, fencing, decking, hardwood flooring and trims and mouldings, and more. Custom products can be made to order based on individual requirements.
Our Hardwood Lumber Products
Open to the public and contractors:
Monday to Thursday: 7 am – 4:30 pm
Friday: 7 am – 3:30 pm
When you choose Townsend Lumber, you're choosing Canadian-made products. Sourcing your materials directly from the sawmill means you'll be getting the best price and that you've made an eco-friendly decision due to our products extremely low carbon footprint.
Retail Sales Office
1265 Jackson Sideroad
Tillsonburg, ON    N4G 4G7
Townsend Retail Lumber – Direct from the Sawmill
Townsend Lumber offers a large selection of wood products that are completely customizable to suit the unique needs of our customers.
The list below provides a glimpse of the types of products we prepare for order:
Fencing
Decking
D1S, D2S, and D4S
Hardwood & Softwood Lumber
Firewood
Flooring Stain
Plywood
Siding
Stall Boards
Tongue and Groove
Wainscoting
Wallboard
Douglas Fir Timber; from British Columbia
– up to 24" x 24"  and lengths up to 40' long

Douglas Fir tongue and groove
NEW! Radio Frequency Kiln Dried Timbers (Download PDF brochure)
Live Edge
– variety of species of kiln dried single live-edge

Unfinished and Prefinished Hardwood Flooring
Engineered Hardwood Flooring

Visit BreezeWood Floors for Solid and
Engineered Hardwood Flooring
Millwork from Townsend
For trim and moulding work, Townsend Lumber's retail division is in your corner. We manufacture all of our solid wood trims and mouldings on-site in Tillsonburg. Some profiles are stocked in Red Oak and Yellow Poplar;
custom species and profiles are also available and made-to-order.
Backband
Bar/Handrails
Baseboard & Casing
Bullnose
Chair Rail & Panel Moulds
Crown Moulding
Door Stops, Jambs & Caps
Flooring Trims
Misc. Trims
Siding
Shiplap
Tongue & Groove
Window Trims
We are a Simpson Strong Tie Authorized Dealer
Are you home and looking at completing some DIY home projects?
We have all the wood components necessary to make your home or cottage your oasis.
If you choose a Simpson Strong Tie project, our team can help you with your lumber and hardware needs,
and the written project plans you will need to get the job done.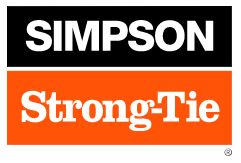 Responsible harvesting of our woodlot is priority #1 for us. This ensures that our natural resources are being preserved for future generations. We chose to partner with Townsend Lumber & BreezeWood Floors because they're committed to sustainable forestry efforts and choose to ethically source their hardwoods from local woodlot owners.
Grade Lumber
State-of-the-art kilns provide precise measurements to ensure high-quality lumber grades.
Learn More
Landscaping Materials
Townsend's mulch is 100% locally sourced straight from our sawmill. We have multiple options for gardens or other landscaping projects you currently have on the go.