ParkMat
Safe, Natural Playground Mulch
Helping Kids Play Safe
ParkMat playground mulch
Townsend Lumber's specially designed ParkMat® playground mulch is a safe, natural ground covering intended for playgrounds, dog runs, pathways and trails. Being a family owned and operated business dedicated to our community, the folks at Townsend saw an opportunity to provide children a naturally sourced ground covering for outdoor fun.
So proud are we of our product that we donated a ParkMat playground covering to one of the local schools, where many of our employee's children attend. As a low maintenance, cost effective solution for playground safety, ParkMat is a certified product that gives parents peace of mind while their children race about.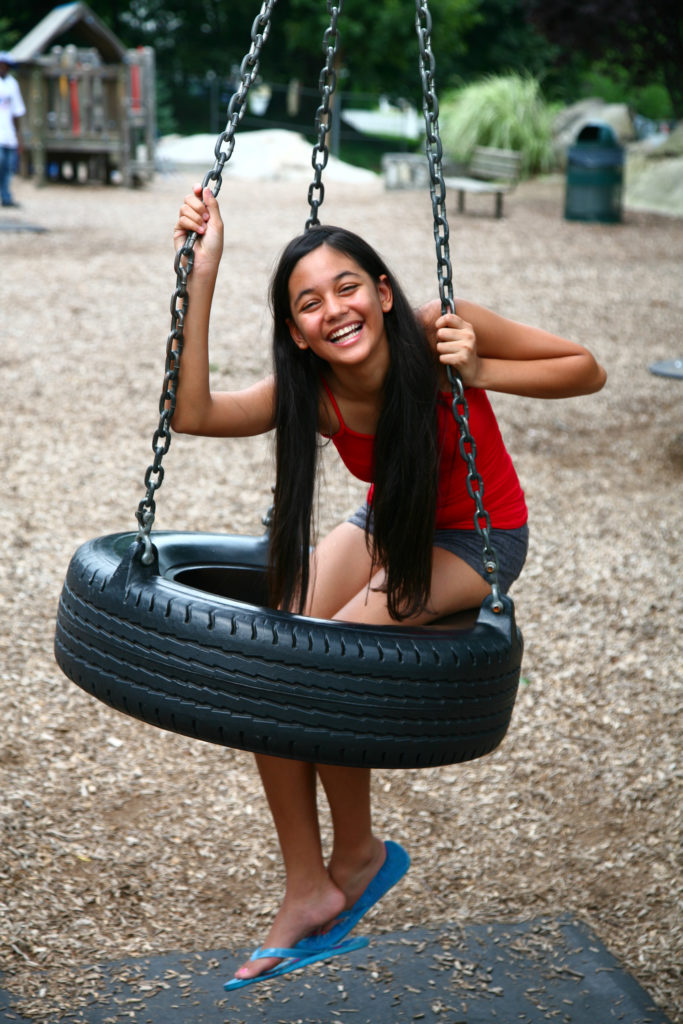 Not Your Grandpa's Woodchip Mulch
ParkMat® is a refined Engineered Wood Fibre product that has been responsibly harvested and manufactured in Ontario as per Forest Stewardship Council (FSC) regulations.
International Play Equipment Manufacturers Association (IPEMA) certified for use in playgrounds
Tested for playground critical fall heights up to 12 feet at a 12-inch depth
Naturally safe and hygienic; manufactured from virgin wood eliminating the risk of foreign objects
Unlike other playground woodchips, ParkMat® comes directly from the sawmill and is not treated by harmful chemicals
How to Install Your ParkMat® Playground Mulch
Installation instructions:
Install ParkMat® to a loose depth of 38cm (15 in) to ensure a certified compacted depth of 30cm (12 inches)
Ensure a level installation and fill low areas as material settles
Remove any foreign material before using the area
Weekly/monthly maintenance tips:
Rake and/or add material to the area to ensure a certified compacted depth of 30cm (12 inches)
Remove any foreign material introduced during use
Consider topping up mulch every 3 years
*Keep your play area safe with regular maintenance. Contact your installer immediately with any concerns.
*ParkMat® engineered wood fibres have been certified by IPEMA to ASTM F1292 and ASTM F2075 standards.
How to Receive Your ParkMat Playground Mulch
Loaders can drop-load ParkMat directly into trucks & trailers
Delivery available for full tractor-trailer loads, or pick up on-site
Contact us by phone or click below for your free quote
Note: Townsend does not install ParkMat Playground Mulch
ParkMat Priced by Cubic Yard
Contact Townsend Lumber Today for a Free ParkMat Quote
"We came across Townsend Lumber while searching for a supplier of wood fiber mulch for a large playground contract that we were awarded. Their ParkMat product has been a great quality, consistent product at a fair price which perfectly suits our needs and was exactly what our client was looking for.
The staff at Townsend Lumber has gone above and beyond to accommodate changes in our scheduling and ensure that we have deliveries when and where we need them. Their commitment to customer service and communication has been excellent and the friendly staff has been a pleasure to do business with. We would highly recommend them!"
Other Services From Townsend